OKI TATAMO! 1.0 tatami
Color Director Miyuki Tamai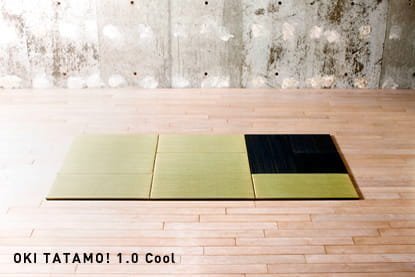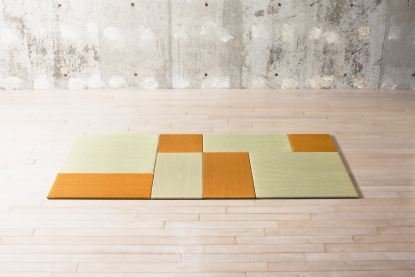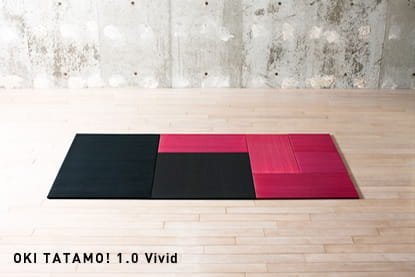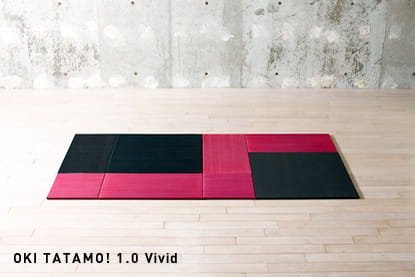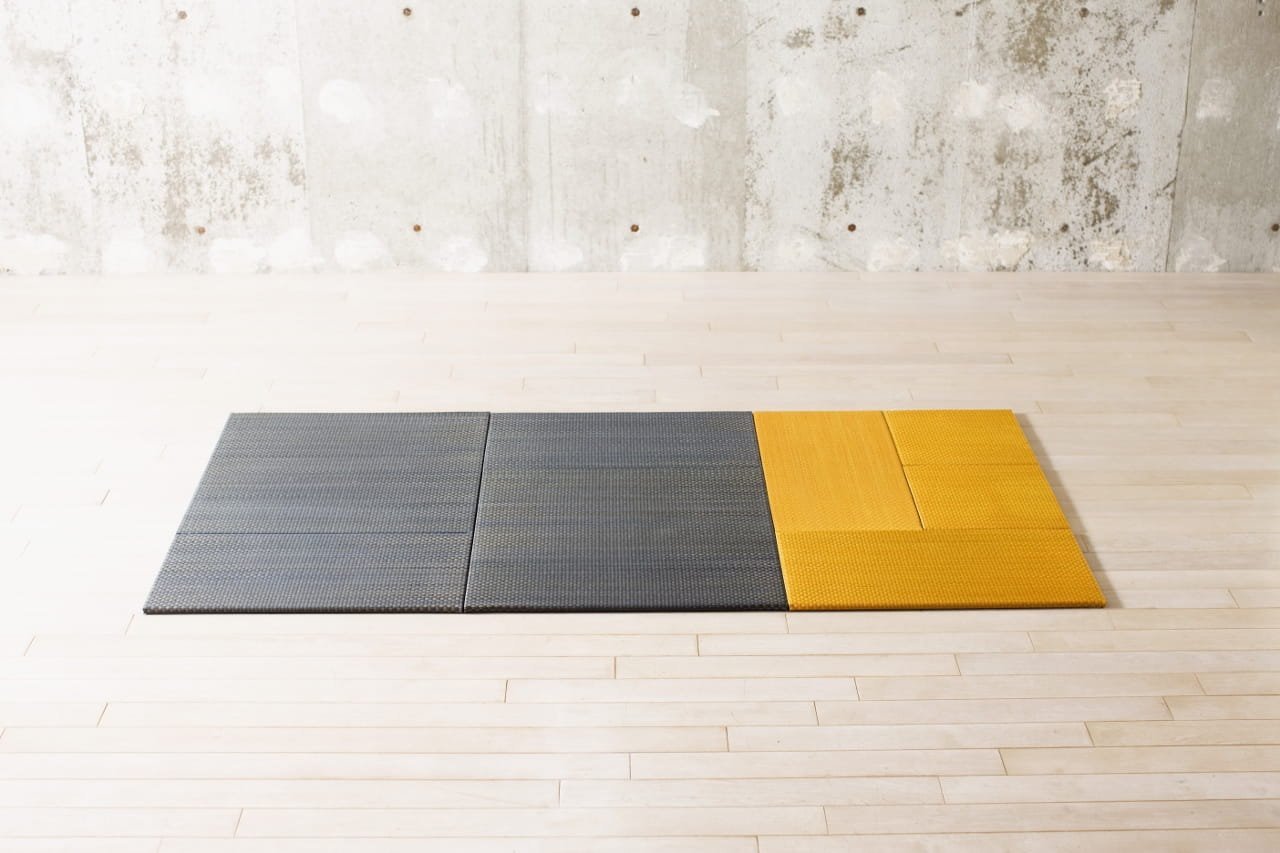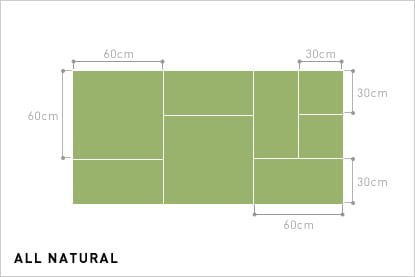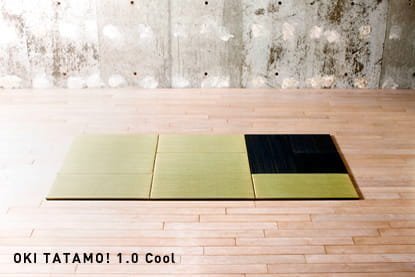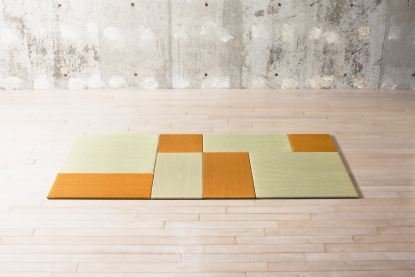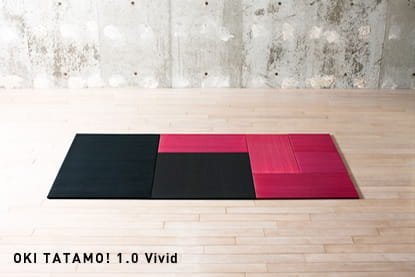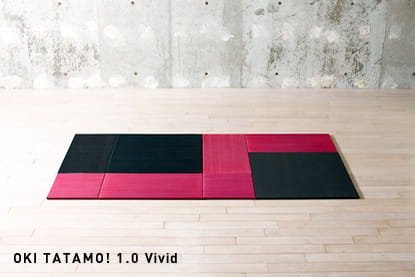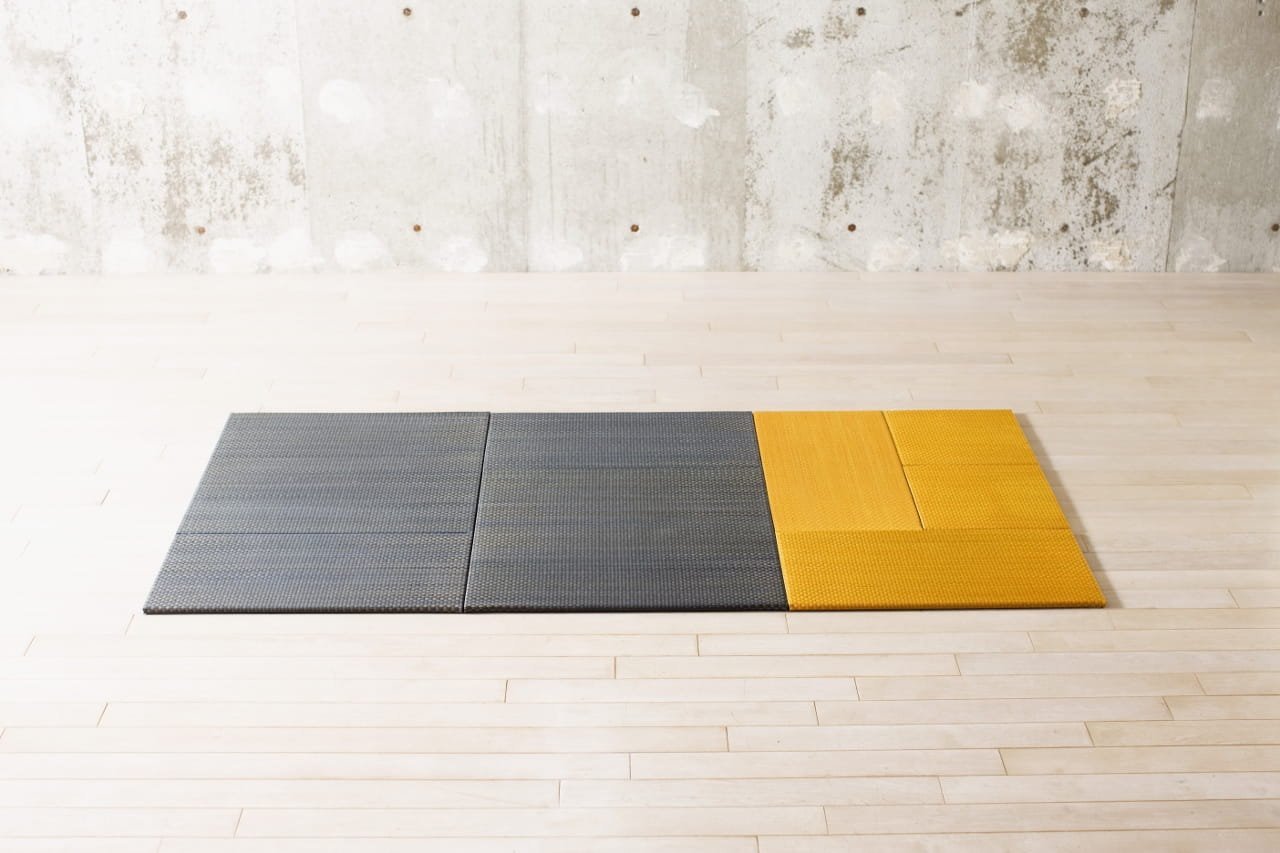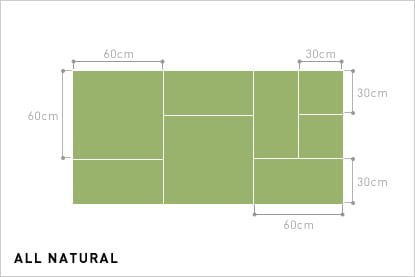 material

Japanese rush、
panel board

size

60cm×60cm(2sheets)
60cm×30cm(4sheets)
30cm×30cm(2sheets)

color

Vivid, Cool, Pop, Modern, All Natural
A life with tatami mat that you can easily enjoy with the stationary rush mat
Freely lay out with your favorite coloring according to your lifestyle
OKI TATAMO! 1.0 tatami is a stationary panel product (thickness 15 mm) that uses domestic rush of 90 cm or less, which could not be used for tatami production until now. It is composed of panels of three sizes (60 cm x 60 cm 2sheets, 60 cm x 30 cm 4sheets, 30 cm x 30 cm 2sheets) so that it can be flexibly accommodated in compact urban rooms. The back side is covered with a non-slip sheet, so you can freely layout it according to your room without the need for tools *. Once installed them, it will be stable, so it can also be used for children's kids' corners.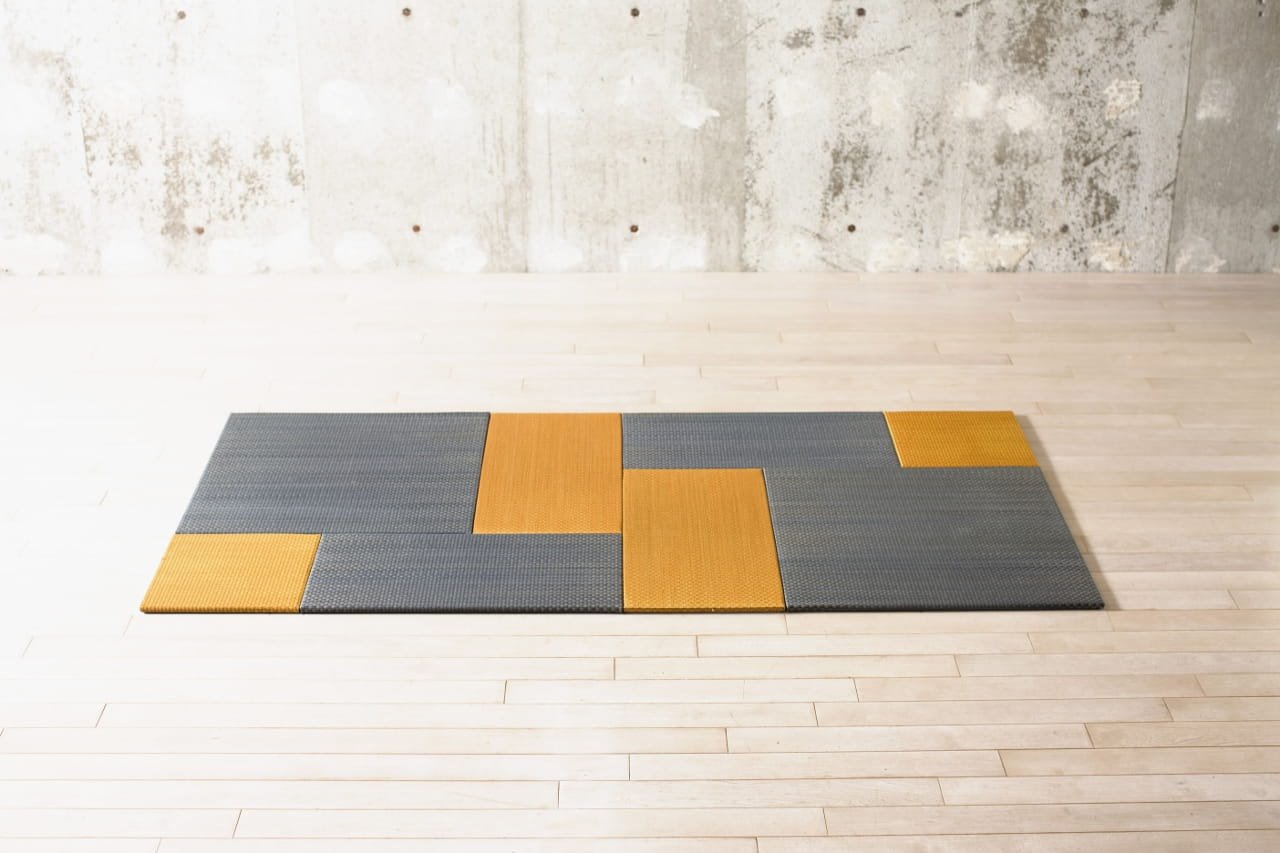 In addition to all natural, where you can enjoy the natural scent of rush, the POP that gives a bright and gentle impression to the room, fits comfortably in a room with a modern Japanese taste so that you can choose according to the interior and taste of the room. We have prepared a cool feeling, an unlikely black rush set All Black, a cute Vivid based on pink, and a modern that you can feel the commitment to design in a calm atmosphere.
* Please use the non-slip sheet on smooth surfaces such as flooring. Please note that it does not adhere to brushed surfaces such as carpets.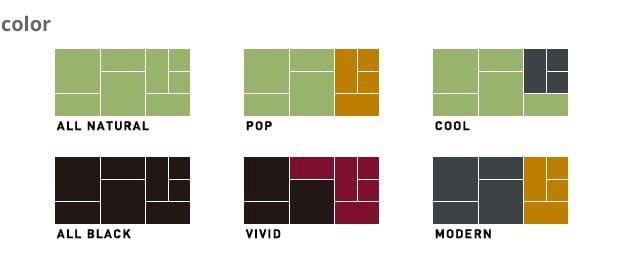 | | | |
| --- | --- | --- |
| All Natural(uncolored) | ¥24,000(excluding tax) | |
| Pop | ¥25,500(excluding tax) | |
| Cool | ¥25,500(excluding tax) | |
| All Black | ¥29,000(excluding tax) | |
| Vivid | ¥29,000(excluding tax) | |
| Modern | ¥29,000(excluding tax) | |
For inquiries such as details, please contact

Achieve a sharp design with fine weaving and a special manufacturing method
Compared to general tatami mat, TATAMO! products use a finer checkered weave (mesh weave), which improves durability. At the same time, the details are delicate, giving the surface a modern look, making it a product that naturally fits into spaces where Japanese-style tatami mats could not be introduced due to design reasons. In addition, our original manufacturing method * makes it possible to fold in the rush itself without attaching cloth edges to all four ends, making it possible to finish with a sharp edge. As a result, the details are sharper than those of other companies' tatami unit products. With these commitments to quality, we propose new options for our customers' lives as a modern product that fits in any atmosphere, regardless of Japanese-style rooms.
Precautions
It is a natural material, it should not be used in places exposed to direct sunlight for a long time or in humid places.
Please avoid it. It may cause discoloration and mold.